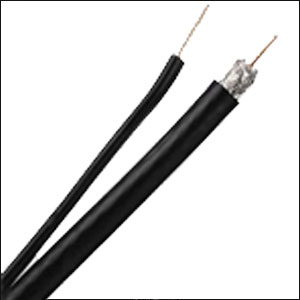 Co-axial Cables
Description - Digital VSAT satellite telecom & Radio frequency co-axial cables, RG (radio guide) 6/59/58/11/213/8Auetc.
One advantage of co-axial - Electromagnetic field carrying the signals exist only in the space between the inner & outer conductors. Co-axial cables also provide protection of the signals from external electromagnetic interferences. Co-axial cables can differ from other shielded cables used for carrying lower signals, such as audio, signals.
Application
Specially used in electronic & digital instrument wiring
CCTV & Audio Visual VSAT/DATA cabling recorder
Multi-location network or surfacing
Used for high frequency system for transmission & reception
Due to low attenuation values thus providing better & clear picture
Moisture does not seep into the cable
TV cables provides high bandwidth & ensures quality signals transmission, thus enabling reception of more channels than other cables
Reduce the number of amplifiers means lower the installation cost etc.
Special Features
1.High bandwidth
2.Low attenuation value
3.Minimum structural return loss
Low loss in signal quality
Ideal power pass application
Clear in reception& reduced cross talk